Stream

The best of what's new streaming on Netflix, Hulu, HBO Max, Disney Plus, and more.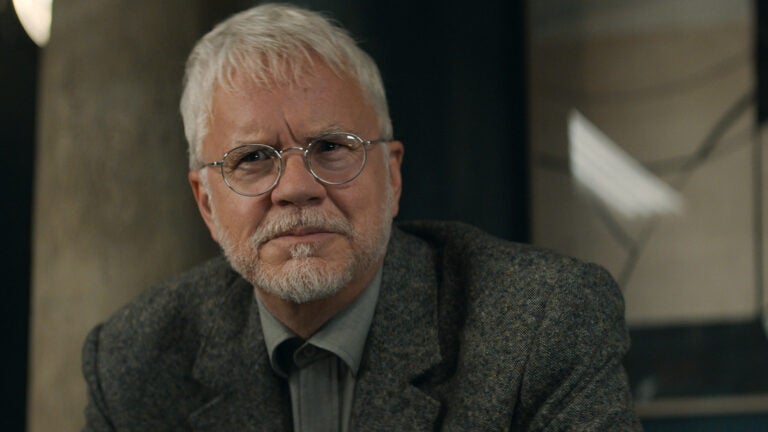 Welcome to Boston.com's weekly streaming guide. Each week, we recommend five must-watch movies and TV shows available on streaming platforms like Netflix, upstream, Amazon Prime, Disney+, HBO MaxPeacock, Paramount+, and more.
Many recommendations are for new shows, while others are for under-the-radar releases you might have missed or classics that are about to depart a streaming service at the end of the month.
Have a new favorite movie or show you think we should know about? Let us know in the comments, or email [email protected]. Looking for even more great streaming options? Check out our previous editions must-watch list here.
Movies
"Pop Star: Never Stop Never Stopping"
Since we're highlighting a newly released music mockumentary this week (more on that below), it seems like a good time to revisit one of the unheralded comedy gems of the past decade, Andy Samberg's "Pop Star: Never Stop Never Stopping." Despite only grossing $9 million at the box office, the "SNL" alum's big-screen project with fellow Lonely Island cohorts Jorma Taccone and Akiva Schaffer has achieved word-of-mouth popularity since its 2016 release. Samberg plays the Bieber-esque star Conner4Real, whose solipsism leaves him ill-prepared for the moment when his new album flops and his tour mate (Chris Redd) leaves him in the dust. If you were a fan of Samberg's self-described "fake rap s***" on "SNL," you'll love Conner4Real's "Humble," "Equal Rights," and "Finest Girl (Bin Laden Song)." Like the best Lonely Island joints, each track is satirical, sophomoric, and undeniably catchy.
How to watch: "Pop Star: Never Stop Never Stopping" is streaming on Hulu.
"Traffic"
Steven Soderbergh made history at the 2001 Academy Awards, becoming the first filmmaker since 1938 to be nominated for Best Director for two different films in the same year, with "Erin Brokovich" and "Traffic." Soderbergh ended up winning for "Traffic," a gritty ensemble drama that explored the US-Mexico drug trade from a multitude of perspectives. The film jumps from the halls of power — where a recently appointed "drug czar" (Michael Douglas) has his hands full with his addict daughter — to the streets of Mexico, where a Mexican police officer (Benicio del Toro) unwittingly becomes a pawn in a cartel turf battle. Years before "The Wire" or "Sicario" were released, Soderbergh told a suspenseful story that showed just how futile the War on Drugs turned out to be.
How to watch: "Traffic" is streaming on Netflix.
tv
"The Muppets Mayhem"
Almost 50 years since they first showed up as part of Jim Henson's stable of Muppets, Doctor Teeth and the Electric Mayhem have been part of the gang, providing music and levity to countless movies, shows, and specials. But as the new series on Disney Plus dedicated to the group amusingly makes clear, they're kind of a one-hit wonder, mostly playing covers or backing instrumentals after the success of "Can You Picture That?" from 1979's "The Muppet Movie." Nevertheless, an up-and-coming producer (Lilly Singh) sees an opportunity, and brings the group in to produce their first full-length album. Like most Muppets fare, there's a fun blend of meta jokes about showbiz and genuine heart.
How to watch: "The Muppets Mayhem" is streaming on Disney+.
"Primo"
Writer Shea Serrano has had a meteoric rise over the last decade, going from a struggling Texas teacher freelance writing to pay the bills to create his own show alongside Mike Schur ("Parks and Recreation," Brooklyn Nine-Nine"). "Primo" is a semi-autobiographical show for Serrano, about a Texas high schooler (Ignacio Diaz-Silverio) being raised with the help of his five wise cracking uncles. "Primo" is a feel-good comedy, and best of all for cost-conscious cord-cutters, it is streamed on the free (with advertisements) service Amazon Freevee.
How to watch: "Primo" is streaming on Amazon Freevee.
"Silos"
After numerous attempts, Apple TV+ may have found its first great sci-fi drama with "Silo," an ambitious project starring a cast of heavy hitters. The pilot episode grabs you immediately, introducing us to a society of 10,000 people who have lived inside an underground bunker for generations. The outdoors are just a concept to most at this point, but the word is that a cataclysmic event has made venturing out of the silo a certain death sentence. To say more would risk spoiling the fun, but the premise and the list of actors involved (Rashida Jones, Rebecca Ferguson, Tim Robbins, David Oyelowo) should be enough to spark your curiosity.
How to watch: "Silo" is streaming on Apple TV+.
Newsletter Signup
Stay up to date on all the latest news from Boston.com